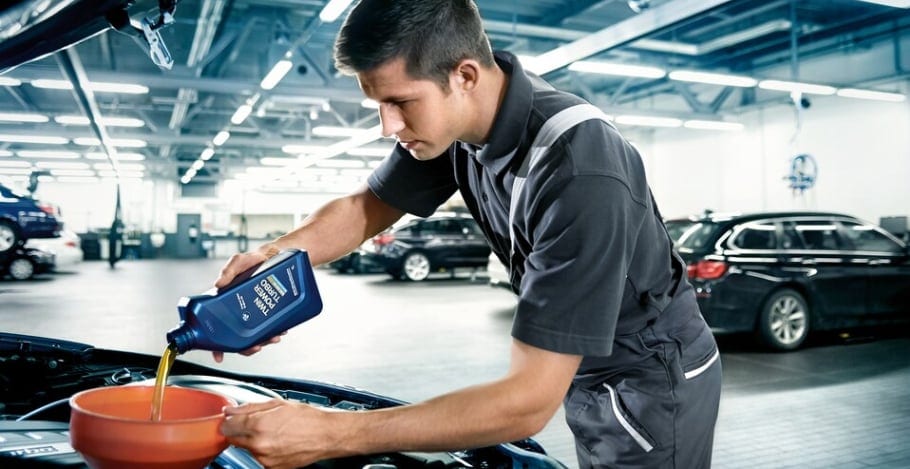 Scheduling an Oil Change for Your BMW in Charlotte, NC
There is a lot that you need to consider when it comes to owning a vehicle, but our team wants to help you see everything that an oil change will offer for your BMW car or SAV. Coming to the Hendrick BMW Charlotte service center will put your vehicle in the hands of experts, making sure it will continue to perform its best.
Does My BMW Really Need an Oil Change?
Engine oil is important for the proper performance of your vehicle. Old oil is flushed out during an oil change and the old filter is taken out, each being replaced by new and clean versions to keep your engine lubricated, clean, and cool. At Hendrick BMW in Charlotte, we use BMW full synthetic oil and genuine BMW parts for all BMW oil changes.
How Often Do I Need to Change the Oil in My BMW?
The regular recommended time between oil changes is usually 5,000 miles but talking to our team will give you a more accurate distance before you need an oil change. If you neglect getting your oil changed, it could turn to sludge which harms your engine and hurts the performance that you would expect from a BMW.
Do I Have to Get My BMW Oil Changed at a Dealership?
Not necessarily, but we highly recommend it for several reasons. First, our factory-trained staff are experts on all things BMW and know your specific vehicle backwards and forwards, giving you the peace of mind that your BMW will be service by a mechanic you can trust. Second, you don't need to worry about your oil change appointment interfering with your daily life when you choose our Charlotte, NC BMW dealership. You can visit our website to schedule your service, making sure it will be at a time that suits all the needs of your life. All you need to do is pick the time and day that works best for you, making it convenient to care for your vehicle.
Learn More by Visiting or Contacting our Dealership
If you have questions about getting your oil changed, or any other aspect of your vehicle, we are here to help. We want your time of ownership to have as little stress as possible, which is why we are excited to help with any of your automotive needs.
Sales Hours
Monday

9:00 AM - 7:00 PM

Tuesday

9:00 AM - 7:00 PM

Wednesday

9:00 AM - 7:00 PM

Thursday

9:00 AM - 7:00 PM

Friday

9:00 AM - 7:00 PM

Saturday

9:00 AM - 5:00 PM

Sunday

Closed