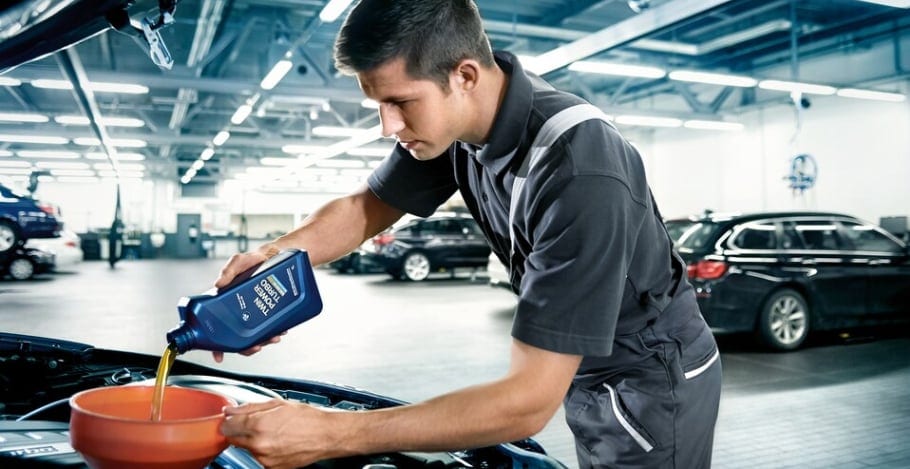 Why You Should Get Your BMW Oil Changed
Getting your BMW oil changed regularly is an essential part of keeping your car's engine healthy and lasting as long as possible. An engine that has had regular oil changes is well lubricated, which will lower the amount of heat produced by your engine. If you neglect to get your oil changed, it will eventually cause your engine to heat up, which stops it from performing correctly. Our BMW Service Center at Hendrick BMW in Charlotte has expert technicians ready to help you with your BMW oil change. We can even give you a recommendation on when to come back for your following oil change. Come on in, and we will make your BMW Oil change quick and easy!
When to Get Your BMW Oil Changed
The engines that are made for our BMW's have gotten more efficient over the years. The old standard used to be changing your oil every 3,000 miles. Now, it is not necessary for models made in 2014 and later to change your oil every 3,000. With our new efficient engines, you only need a BMW oil change every 10,000 miles or 12 months, whichever one comes first. There are also different variables that can affect how often you might need an oil change, including driving through extreme heat/cold or consistently driving in stop-and-go traffic. For any additional questions on changing the oil in your BMW, contact us at Hendrick BMW Charlotte today!
Schedule a BMW Oil Change at Hendrick BMW in Charlotte
At Hendrick BMW of Charlotte, we are dedicated to keeping you and your new or used BMW on the road for many years to come. We are proud to provide affordable and reliable BMW maintenance, and we give you options to save on that much-needed BMW service by offering ever-changing BMW service specials. Additionally, we also offer service financing, this way you can get exactly what your car needs without having to wait to save up the money. Go online to schedule your next service with us today!
Frequently Asked Questions About BMW Oil changes?
How Much BMW Oil Change?
The price of a BMW oil change will cost around $135 to $175, which is set by the kind of oil used, parts, and labor costs. 
How Long Does an Oil Change Take?
The oil change itself takes about 30-45 minutes, but you may have to wait in line to be served. If you schedule service at Hendrick BMW Charlotte, you can skip the line.
How Often BMW Oil Change?
If your BMW uses synthetic oil, you must change it after 7500 miles or 6 months. With conventional oil, it needs to be every 3500 miles or 3 months. How often you drive your car will help determine what is best for your car. 
How to Schedule an Oil Change?
You can schedule your appointments by calling a dealership directly or filling out a form on a website. At Hendrick BMW Charlotte, we have different service options such as BMW FASTSERVICE or BMW Value Service. Go to our website to learn more about these fantastic services. 
Sales Hours
Monday

9:00 AM - 7:00 PM

Tuesday

9:00 AM - 7:00 PM

Wednesday

9:00 AM - 7:00 PM

Thursday

9:00 AM - 7:00 PM

Friday

9:00 AM - 7:00 PM

Saturday

9:00 AM - 5:00 PM

Sunday

Closed