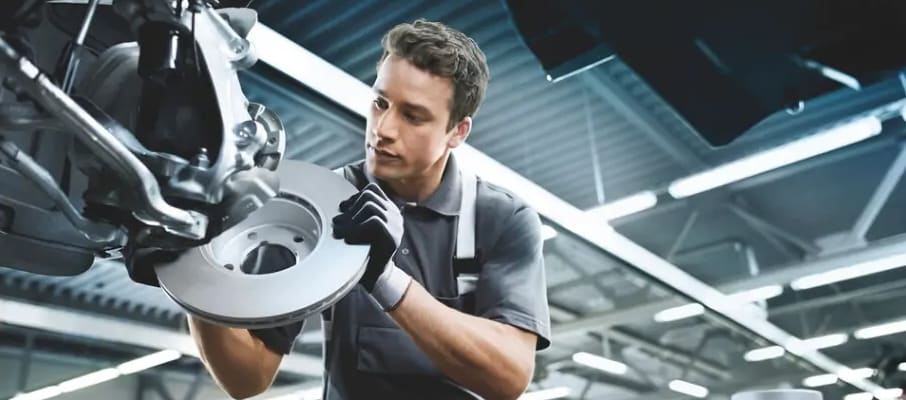 Our BMW Dealership for Your Brake Servicing
You chose a BMW model because you appreciate an impressive performance, but that performance relies on the care that you take of your vehicle. Our team is here to provide all the servicing and repairs that you'll need through ownership. Some of these services are for your brakes, which wear down over time, so that you will always be able the enjoy the time that you spend behind the wheel.
When to Service BMW Brakes
There are many noticeable signs that you will need to have your brakes worked on. If you press down on the brakes and notice strange smells, feelings, or sounds, then you should contact our team for a brake servicing. We will also inspect your brakes when you come in for routine maintenance so that we can give you an idea of when you should start considering having your brakes repaired.
You can schedule your service online, never needing to leave the comfort of your own home. You'll be able to drive confidently when you know your brakes are in the best condition, able to stop or slow your BMW as soon as needed.
Learn More About Brake Servicing by Visiting Our Dealership
You're able to call or email our team to ask any questions that you might have, helping you stay informed when it comes to caring for your brakes. We don't want you to hesitate when it comes to caring for your vehicle, scheduling the service that you need as soon as you think it is necessary. Our experts know every detail of BMW models, having the expertise needed to care for yours.
We look forward to hearing from you so that we can get your BMW back to performing the way that you want it to.
Sales Hours
Monday

Closed for the Holiday

Tuesday

9:00 AM - 7:00 PM

Wednesday

9:00 AM - 7:00 PM

Thursday

9:00 AM - 7:00 PM

Friday

9:00 AM - 7:00 PM

Saturday

9:00 AM - 5:00 PM

Sunday

Closed