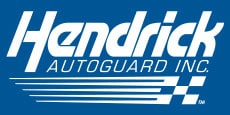 Tire & Wheel Protection
Driving your vehicle can present you with many unexpected situations.Road hazards such as potholes, glass, metal, nails or other debris cancause damage to your vehicle's tires or wheels.
Would you like to be protected in the event your tires or wheels are damaged from a road hazard?
I Am Interested In This Program
America's roadways have been deteriorating for years potentially causing an increase in road hazards, such as potholes, loose pavement, etc.
When thinking about buying, consider these facts.
Fact #1
Alloy wheels are much more expensive today than the old steel wheels of the past.
Fact #2
Lower profile tires are more susceptible to damage from a road hazard and provide less protection to the wheel. Run-flat tires cannot be repaired and must be replaced in the event of a road hazard.
Hendrick Autoguard Tire & Wheel Protection™ Program is a comprehensive service contract program that gives you peace of mind knowing that help is just a phone call away.
PSC Autoshield Tire & Wheel Protection™ Program provides the following emergency benefits for five years on new vehicles and three years on pre-owned vehicles: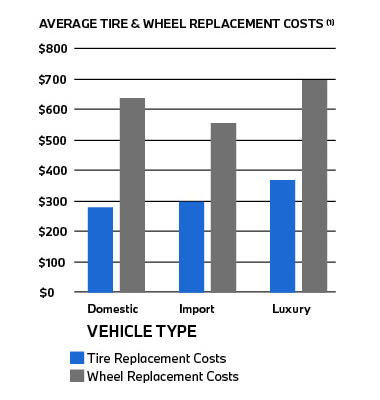 (1)Costs above are for illustrative purposes only. Actual costs may vary as to make, model and year.
Click Here To View Estimated Repair Costs
---
Standard Protection
We will pay the cost to repair your tire up to $50, or if non-repairable, the cost to replace a damaged tire(s) up to $250 per tire, $1,000 maximum per Service Contract period.
Covers the cost of wheel repairs up to $150 or if non-repairable, the cost to replace a damaged wheel(s) up to $500 per wheel, $2000 per Service Contract period.
Premium Coverage
Expands the tire replacement coverage limits to $500 per tire, $2,000 maximum per Service Contract period.
Increases wheel repair coverage limits to $1,000 per wheel, $4,000 maximum per Service Contract period.
+ Plus Coverage
Expands the Standard or Premium coverage to include Cosmetic Damage Wheel Repair. Should your vehicles wheels become scratched or gouged, Hendrick Autoguard Tire and Wheel Protection Program will cover the repair cost up to $150.
---
24 Hour Roadside Assistance
Available 24 hour a day 365 days a year. The following emergencies are covered up to $50 per occurrence:
Towing, Battery Service, Flat Tire Assistance, Fuel, Oil, Fluid and Water Delivery Services, Collision Management Assistance, Lockout Assistance.
Vehicle Rental Reimbursement
You will be reimbursed for actual expenses incurred for substitute transportation up to $35 per day for a maximum of 2 days per occurrence, in the event of a breakdown that renders your vehicle inoperable or unsafe to drive and requires your vehicle to be held overnight for repairs.
This is intended to provide a general summary of your benefits. Please see your service contract for details. Available only at time of purchase.
---
Make an Inquiry
* Indicates a required field