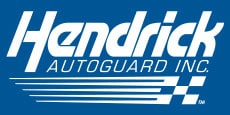 Paintless Dent Repair
Paintless Dent Repair (PDR) is an improved way of removing small dents and dings from your vehicles sheet metal surfaces without damaging the factory finish.
Are you interested in receiving substantial savings on paintless dent repair?
I Am Interested In This Program
Hendrick Autoguard's Paintless Dent Repair Available Terms:
Coverage will begin on the purchase date of the contract and will expire at the end of the term you have selected.
12 months
24 months
27 months
36 months
39 months
42 months
48 months
60 months
72 months
Eligible Vehicles:
(Some make and model restrictions may apply)
New and Pre-owned vehicles
Domestic
Asian
European
---
The benefits of your program
There is no restrictions to the number of claims you may make
100% satisfaction guaranteed
Protects your car's value when it comes time to sell or trade
May reduce Lease turn in penalties
Your program is transferable to the next owner of the vehicle
"Sign and Drive" experience, no deductible, no out-of-pocket expense
Your repair is guaranteed for the term of the contract
PDR methods are more convenient and less time consuming than traditional body shop repairs
Claims have never been so easy!
#1
Return to your local Hendrick Dealership
If you are not near a Hendrick Dealership call our Claims Department at 1-800-540-5404 to report a claim.
#2
Our PDR technician willrepair your vehicle
The best part is, repairs take about the same amount of time as a normal oil change.
#3
"Sign and Drive"
Once you have inspected the repairs to your vehicle just "Sign and Drive"!
With the Hendrick Autoguard Paintless Dent Repair program you will never pay a deductible and never have to worry with reimbursement forms.
Repairable damage
This program covers minor dents and dings that can be fully repaired using PDR methods
Repairable areas are limited to exterior verticle painted sheet metal body panels
Light abrasions to paint or paint transfer on dented areas can generally be buffed out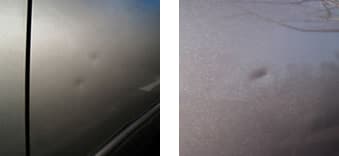 Examples of non-covered damage
The Hendrick Autoguard Paintless Dent Repair program does not cover any type of collision damage, dents over 4 inches, sharp creases, hail damage, or surfaces where the paint has been damaged.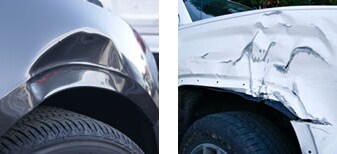 ---
What areas are covered?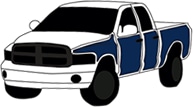 Pick-up Truck
(tailgate included in coverage)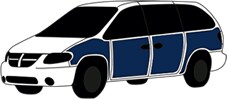 Minivan
(rear hatch included in coverage)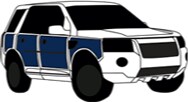 Sport Utility Vehicle
(rear hatch included in coverage)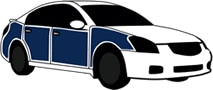 Sedan

This is intended to provide a general summary of your benefits. Please see your service contract for details. Available only at time of purchase.
---
Make an Inquiry
* Indicates a required field