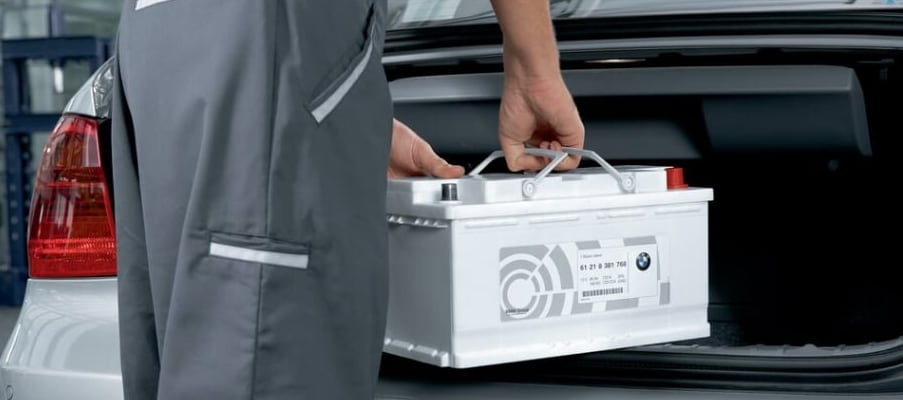 Where to Care for Your BMW Battery in Charlotte, NC
When you are looking for a trained team of BMW technicians that you can trust, be sure to stop by Hendrick BMW Northlake. Our team can help with every problem that might arise, which includes any that you might have with your battery.
The battery is a vital component for your drive, helping to get your car started and to keep your electronics running. Our team is here to ensure your battery stays in the best condition throughout your time of ownership, avoiding the stress that a dead battery would cause.
How to Know Your Battery Needs Replacing
While batteries are known to last for a long time, they will eventually need to be replaced. There are many clear signs to look for when it comes to knowing if your BMW battery needs to be replaced. The most common are dashboard lights, having your lights be dimmer than usual, or needing to try multiple times to get your car or SAV started.
You can also look for visible signs that your battery will need to be replaced. If your battery has any welts, cracks, or bulges, then it is time to let our team help you replace it.
Contact Our Team to Learn More About Replacing Your Battery
Our team is happy to install a replacement battery for you, or, if you would prefer, we can give you tips on replacing the battery on your own. We want you to always feel confident while you are driving, knowing that your car will turn on when you need it to. Your battery is a big part of instilling this confidence, so be sure to take the best care of it as you can.
Sales Hours
Monday

Closed for the Holiday

Tuesday

9:00 AM - 7:00 PM

Wednesday

9:00 AM - 7:00 PM

Thursday

9:00 AM - 7:00 PM

Friday

9:00 AM - 7:00 PM

Saturday

9:00 AM - 5:00 PM

Sunday

Closed