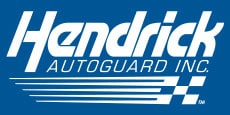 Car Care System
Your vehicles paint is subjected to many elements over time including acid rain, bird droppings, environmental fallout and harmful rays from the sun. In addition, eating and drinking on the run are part of the fast-paced lives most people live today. Unfortunately, this can lead to stains on your vehicles carpet and/or interior.
Is it important to you to take care of the appearance of your new vehicle so when you get ready to sell or trade, it is worth more?
I Am Interested In This Program
Hendrick Autoguard provides long-term protection of the appearance of your vehicle. It also provides worry-free driving while you own your vehicle and guarantees a higher resale value at trade-in.
Fact #1
Appearance of your vehicle is one of the most important factors in determining it's value at the time of trade-in.
Fact #2
The manufacturer's warranty only covers manufacturer's defects of your vehicle's paint and interior.
Fact #3
New vehicle paint is extremely susceptible to damage from the environment.
Fact #4
Off the shelf waxes are susceptible to heat degradation and do not provide long term protection against the environment.
(1)Costs above are for illustrative purposes only. Actual costs may vary as to make, model and year.
---
The Hendrick Autoguard Car Care System is designed to keep your vehicle looking good inside and out for years by protecting the interior and exterior from stains, road grime, harmful elements and normal wear and tear. In addition, the System includes the Hendrick Autoguard Car Care Kit, which will help you car maintain your vehicle's new look and luster.
Our Commitment to You
We are committed to providing you with the highest quality products in the industry. We back that commitment up with a three or five year warranty. The Hendrick Autoguard Car Care System - products you can count on.
Exterior Protection
Creates a protective barrier between your vehicle's paint and the elements
Chemically bonds to the paint to seal in that showroom shine for years
Resists ultra violet rays, oxidation, detergents and pollutants
Easy to maintain - simply re-apply twice a year
Vinyl & Leather Conditioning
Sun and age have a way of fading and cracking your car's vinyl and leather. But we have a way of protecting them and making them look good in the process. Hendrick Autoguard Vinyl & Leather Conditioner gives vinyl and leather a soft finish and a beautiful, rich look. And it doesn't leave a greasy film.
Conditions and protects
Fights fading and cracking
UV inhibitors seal out ultra violet rays
Fabric Protection with Banoyl
Encapsulates the individual fibers
Repels both oil and water-based stains
    Coffee - Kool Aid - Grease - Soft Drinks - Food Spills
No reapplication necessary
Easy clean up - spills simply lift away
---
Make an Inquiry
* Indicates a required field