BMW 5 Series for Sale in near Pineville
New 2021 BMW 5 Series models are the hallmark of style, innovative engineering and luxury in an executive sedan. Authoritative and refined, athleticism merges with executive elegance in every 2021 5 Series sedan at Hendrick BMW. Inside the new BMW 5 Series, you're at the center of it all. Advanced displays, digital integrations and luxurious 5 Series enhancements such as contrast stitching and exclusive trims provide North Carolina owners with the ideal balance of form and function. With features like these, this is a BMW car you don't want to miss out on.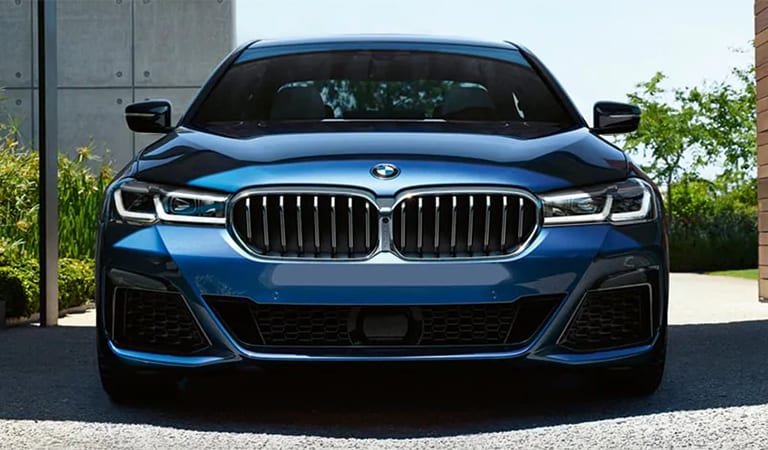 Definitive BMW 5 Series design elements like the 3D taillights and freeform exhaust tips showcase true sportiness. Available exterior features include:
Chrome-line exterior trim
Trapezoidal exhaust tips
Power-folding side mirrors
18" W-spoke reflex silver wheels
And more
Sport seats in the new 2021 BMW 5 Series are designed to keep Charlotte owners well-bolstered for spirited driving. Available interior features include:
Anthracite headliner
Perforated SensaTec
Fineline Ridge Wood trim
HiFi Sound System
And more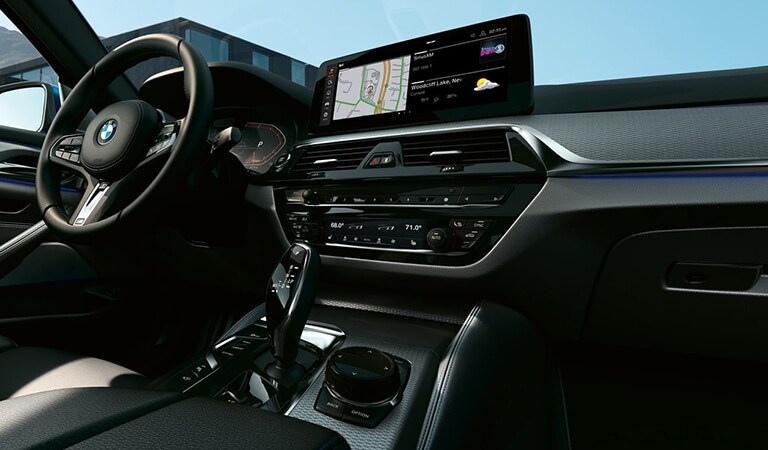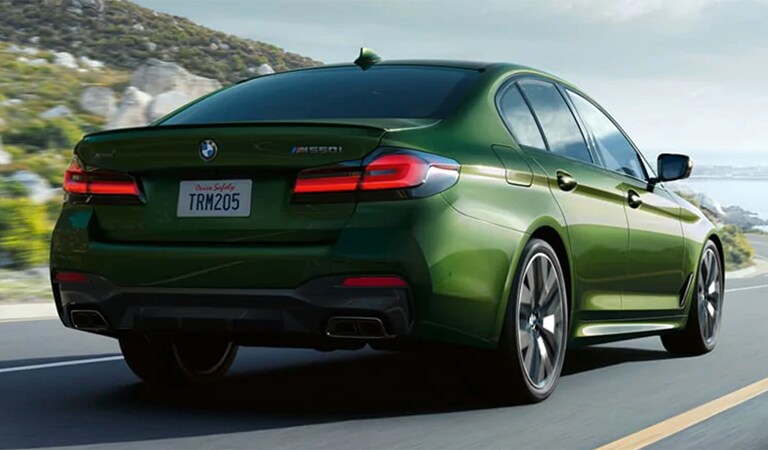 Uncompromising driving dynamics are the very heart and soul of every new 2021 5 Series sedan at Hendrick BMW. Available performance features include:
Drive Modes
Brake Energy Regeneration
Driving Dynamics Control
Active kidney grille
And more



Available Trims
Frequently Asked Questions
Is the BMW 5 Series a good car?
The 2021 BMW 5 Series combines sleek, authoritative and athletic exterior with executive interior design. This car is much  more than looks however - its finely engineered engine and mechanical units ensure a smooth and high-performing driving experience. The BMW 5 Series is, without a doubt, a fantastic luxury midsize sedan.
Which engines are available in the 2021 5 Series?
Examining only the 5 Series core models, the 530i has a 4-cylinder engine with 8-speed transmission and the 540i has a 6-cylinder engine with 8-speed transmission. These engines were built to deliver a smooth yet capable driving experience.
Is the BMW 5 Series all-wheel-drive?
All-wheel-drive is available in the xDrive version of any BMW trim. For example, a 540i xDrive would be the AWD version of the 540i.
What is the difference between the BMW 5 Series and BMW 3 Series?
The main difference between the 5 Series and 3 Series is size. While both of these BMW cars are four-door sedans with seating for five, the roomier 5 Series is classed as a mid-size luxury sedan while the 3 Series is classed as a compact luxury sedan.